Cisco Catalyst 9100 Access Points

Begin your Wi-Fi 6 journey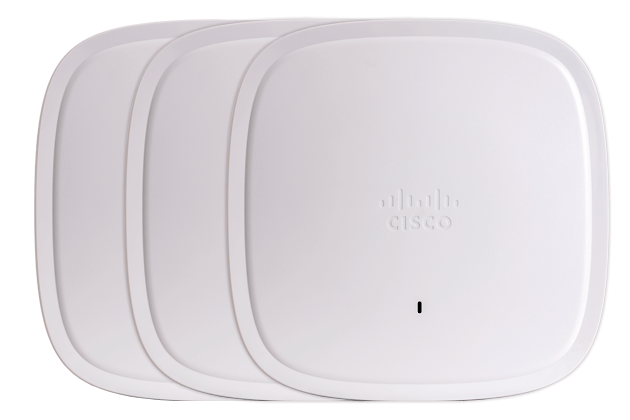 The Cisco Catalyst 9100 access points can handle the challenges of the next generation's network. Going beyond the Wi-Fi 6 (802.11ax) standard, Catalyst 9100 access points are resilient and intelligent and provide integrated security for your mobile clients as well as your IoT devices.
---
Features and Benefits of 9100 Access Points
Beyond the Wi-Fi 6 standard:
With programmable RF ASIC, the Catalyst 9120, when paired with Cisco DNA Assurance, allows for analyzable RF intelligence and visibility. With this data, your network will run more efficiently.
Addresses IoT expansion:
The Catalyst 9100 offers multilingual support and application hosting of IoT protocols. In addition, IoT devices (as well as user devices) can see up to three times less energy consumption and more stringent security.
Investment protection with multigigabit:
The Catalyst 9100 supports NBASE-T and IEEE 802.3bz Ethernet compatibility to seamlessly offload network traffic without bottlenecks. With Cisco Catalyst switches and Cisco Multigigabit Technology, you can use your Category 5e or 6 cables to achieve speeds up to 10 Gbps.
Reduced latency:
With Catalyst 9100 access points, more than 100 devices per access point can connect with latency-sensitive apps such as voice over IP and video conferencing. This is up to three times more compared with earlier standards.
Cisco Catalyst 9100 Series access points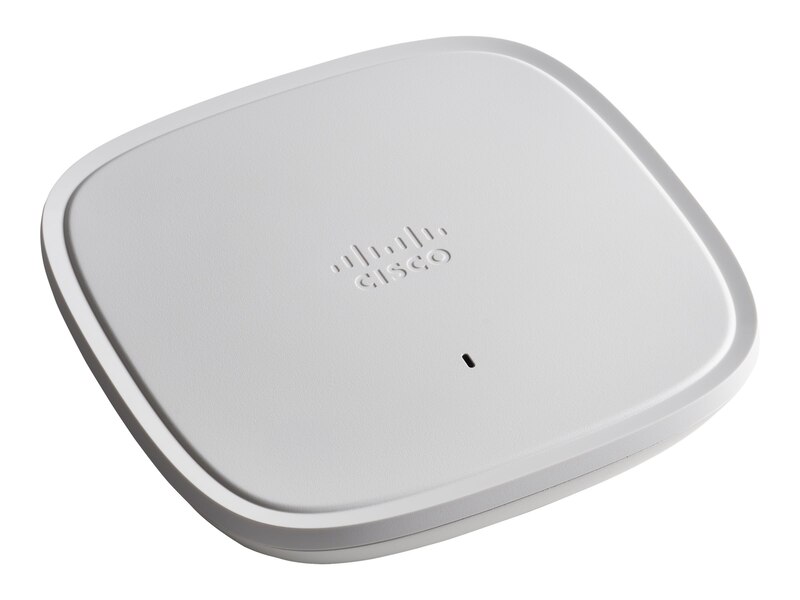 Wi-Fi 6 certifiable
Three radios: 2.4GHz (4x4), 5GHz (4x4), and BL
Supports OFDMA and MU-MIMO
Internal and external antenna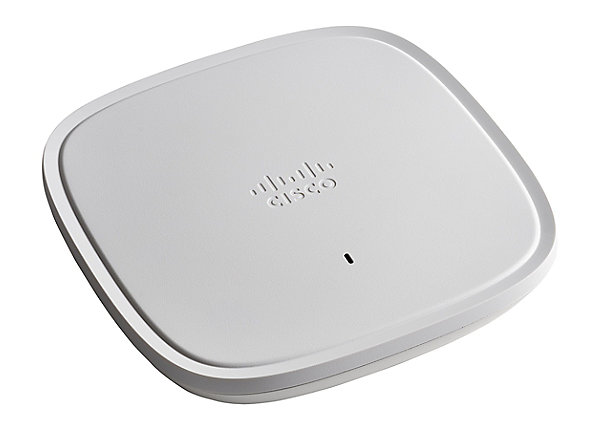 Wi-Fi 6 compatible
Three radios: 2.4GHz (4x4), 5GHz (8x8), and BLE
Supports OFDMA and MU-MIMO
Internal antenna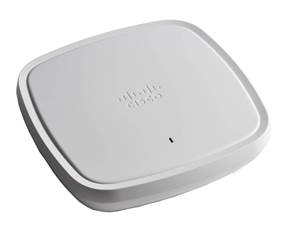 Wi-Fi 6 certifiable
Four radios: 2.5 GHz (4x4), 5 GHz (4x4), Cisco RF ASIC and BLE/IoT
Cisco Flexible Radio Assignment and Cisco CleanAir Technology
RF signature-capture capabilities