Cisco Multigigabit Switch Series

Extend the life of your network investment
Transform your workspace for the digital era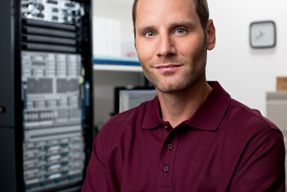 Support 802.11ac Wave 2
Create better user experiences with 802.11ac Wave 2, and enjoy up to a fivefold jump in wireless speeds up to 6.8 Gigabits. Cisco Multigigabit Technology delivers speeds beyond 1 Gigabit on existing cabling to catapult you to speeds that surpass anything available previously.
Get NBASE-T
Category 5e cables inside buildings that connect switches to wireless access points are limited to just 1-Gigabit speeds. Cisco founded the NBASE-T Alliance in 2014 to make it possible to support up to 10 Gbps over installed Category 5e and 6 cables. Use NBASE-T to support 802.11ac Wave 2 today.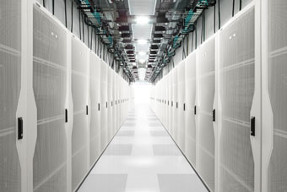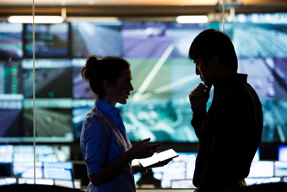 Power your solution
Multigigabit technology supports PoE, PoE+, and UPOE, so you don't need to install new electrical circuits to power your access points. Only Cisco provides 60 Watts UPOE to power downstream devices in a next-generation workspace, including IP phones, IPTVs, surveillance cameras, and virtual desktop clients.
Cisco Multigigabit Switch Series Products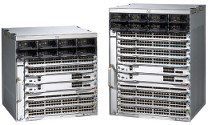 Modular, Layer 2 and 3, up to 9 Tbps
Multigigabit technology, SFP/SFP+
PoE, PoE+, UPOE
Designed for DNA and SD-Access
Enhanced Limited Lifetime Warranty (E-LLW)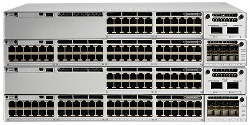 Stackable, Layer 2 and 3, 480 Gbps
Multigigabit technology
PoE, PoE+, UPOE, Cisco StackPower
Up to 48 x 1/5/10 G ports, multigigabit, 25/40 G uplinks
Designed for DNA and SD-Access
Enhanced Limited Lifetime Warranty (E-LLW)

Modular, Layer 2 and 3, 928 Gbps
PoE, PoE+, UPOE
100 access points supported
Limited Lifetime Warranty (LLW)

Stackable, Layer 2 and 3, 480 Gbps
PoE, PoE+, StackPower, UPOE
100 access points supported

Optional Stacking, Layer 2 and 3, 160 Gbps
PoE, PoE+, UPOE
50 access points supported

Small form factor
Supports Layer 3
8 or 12 Gigabit Ethernet ports
PoE+ support with up to 240W of PoE budget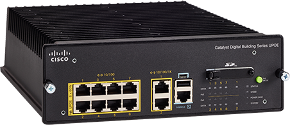 30/60W power per port
8 x 10/100 Ethernet ports
Fanless design; fixed power supply
SD-Access Extension for IoT
Enhanced Limited Lifetime Warranty (E-LLW)